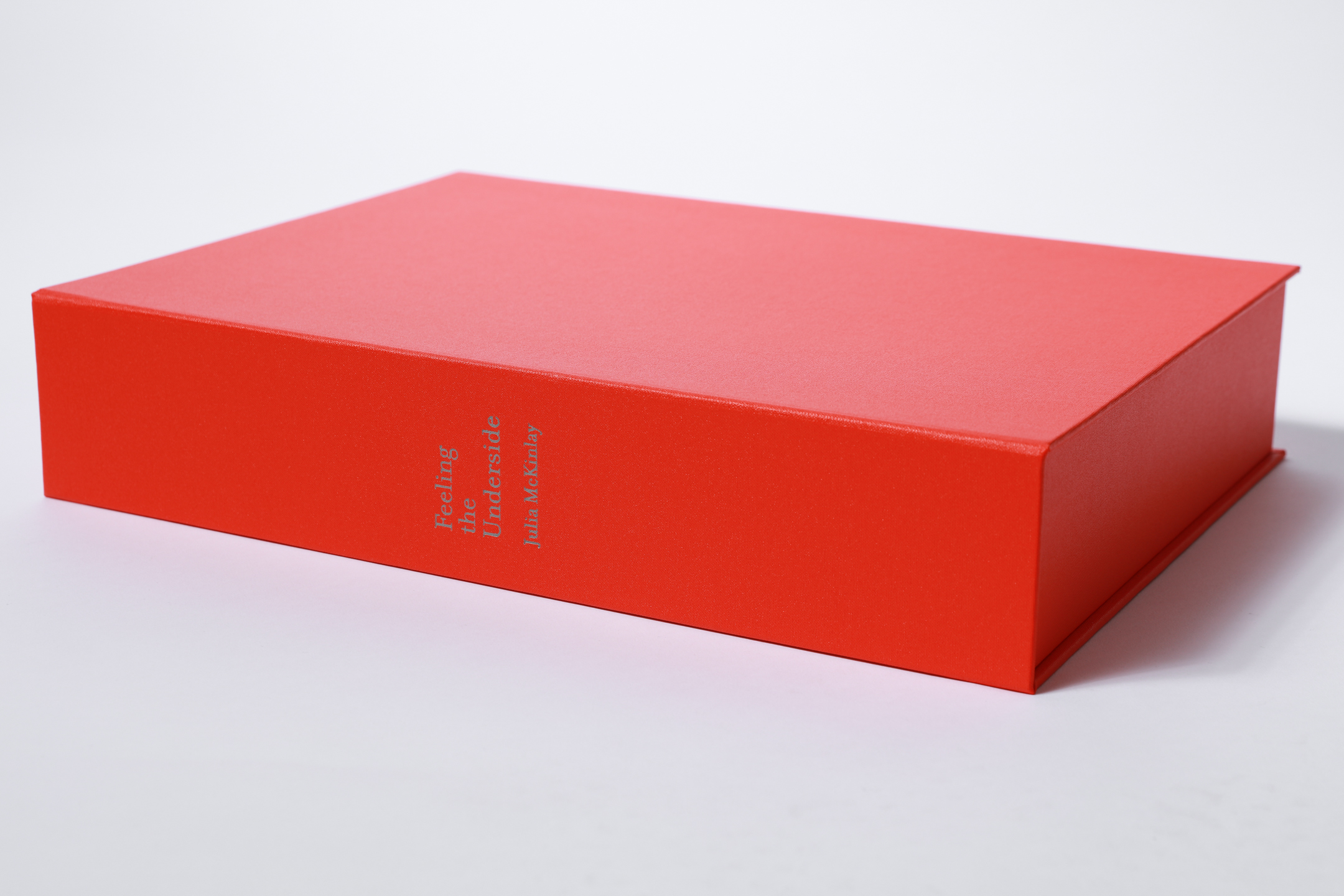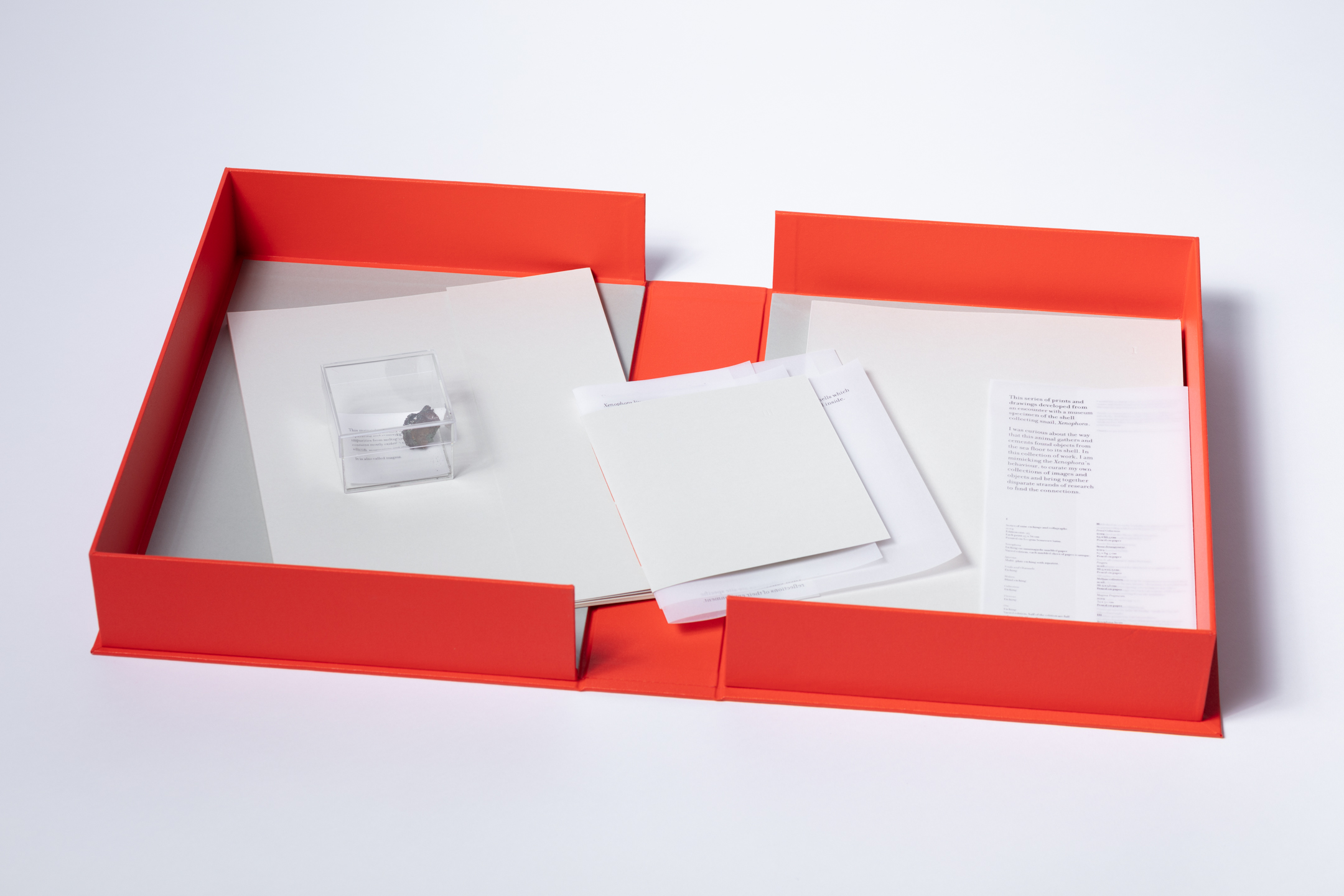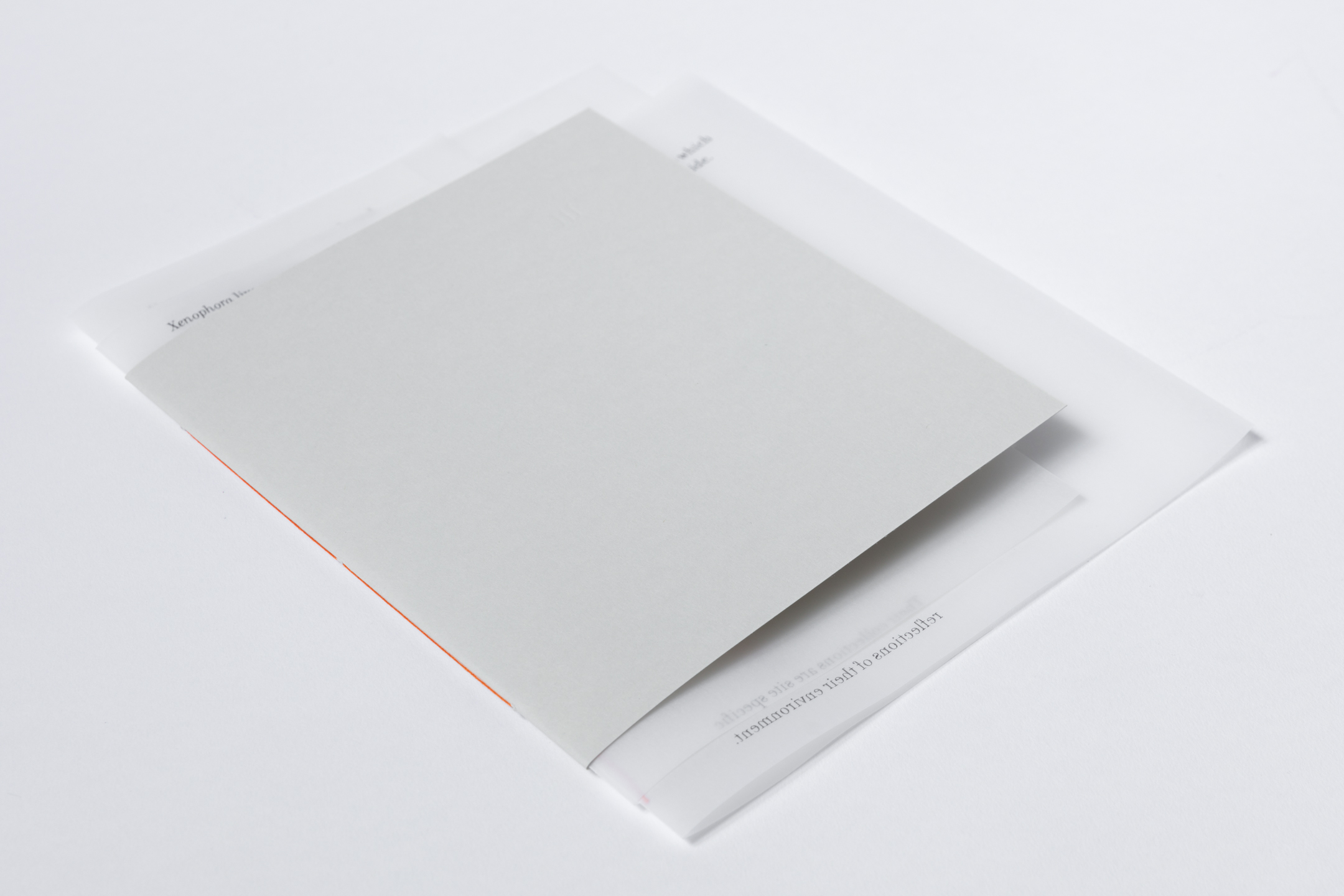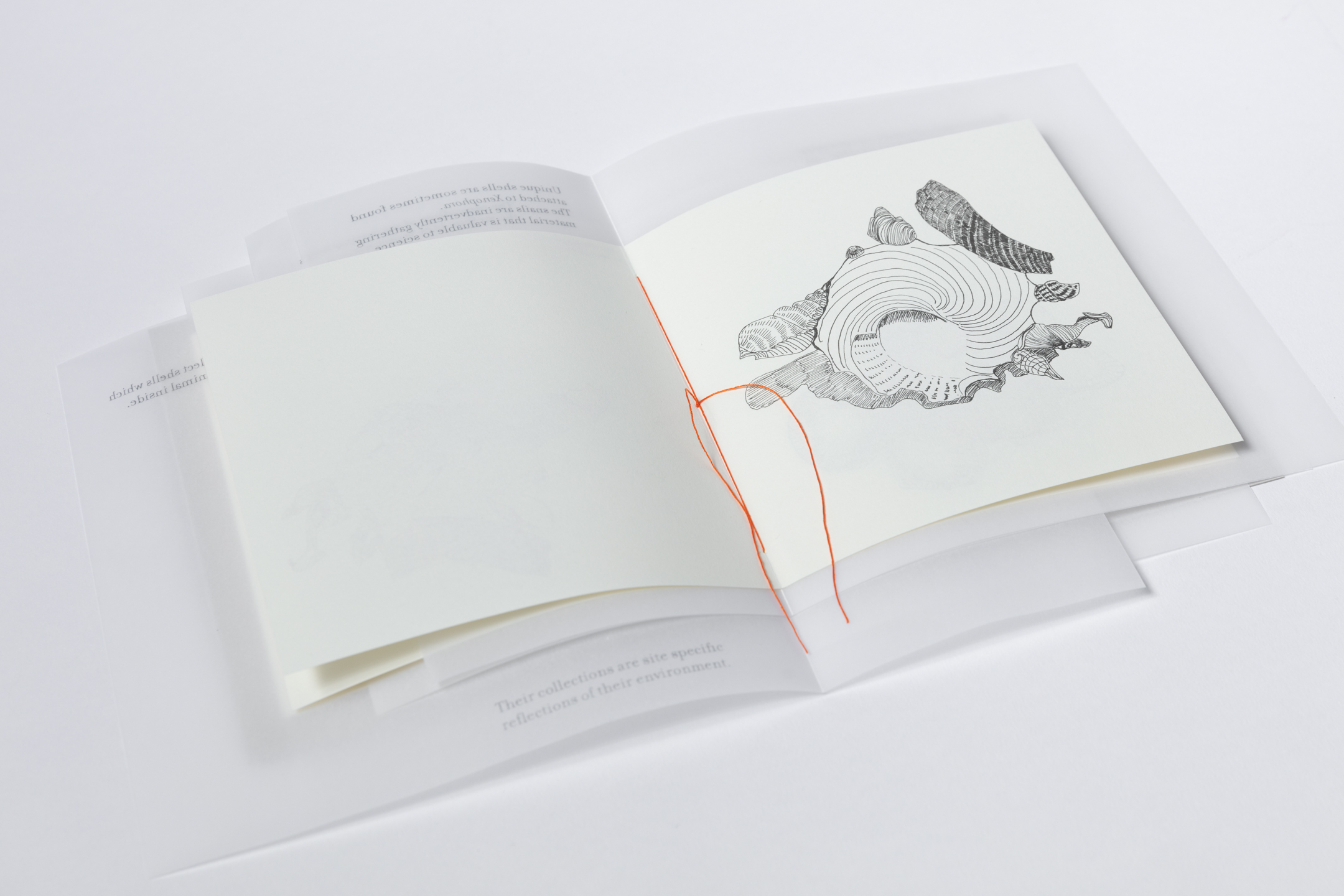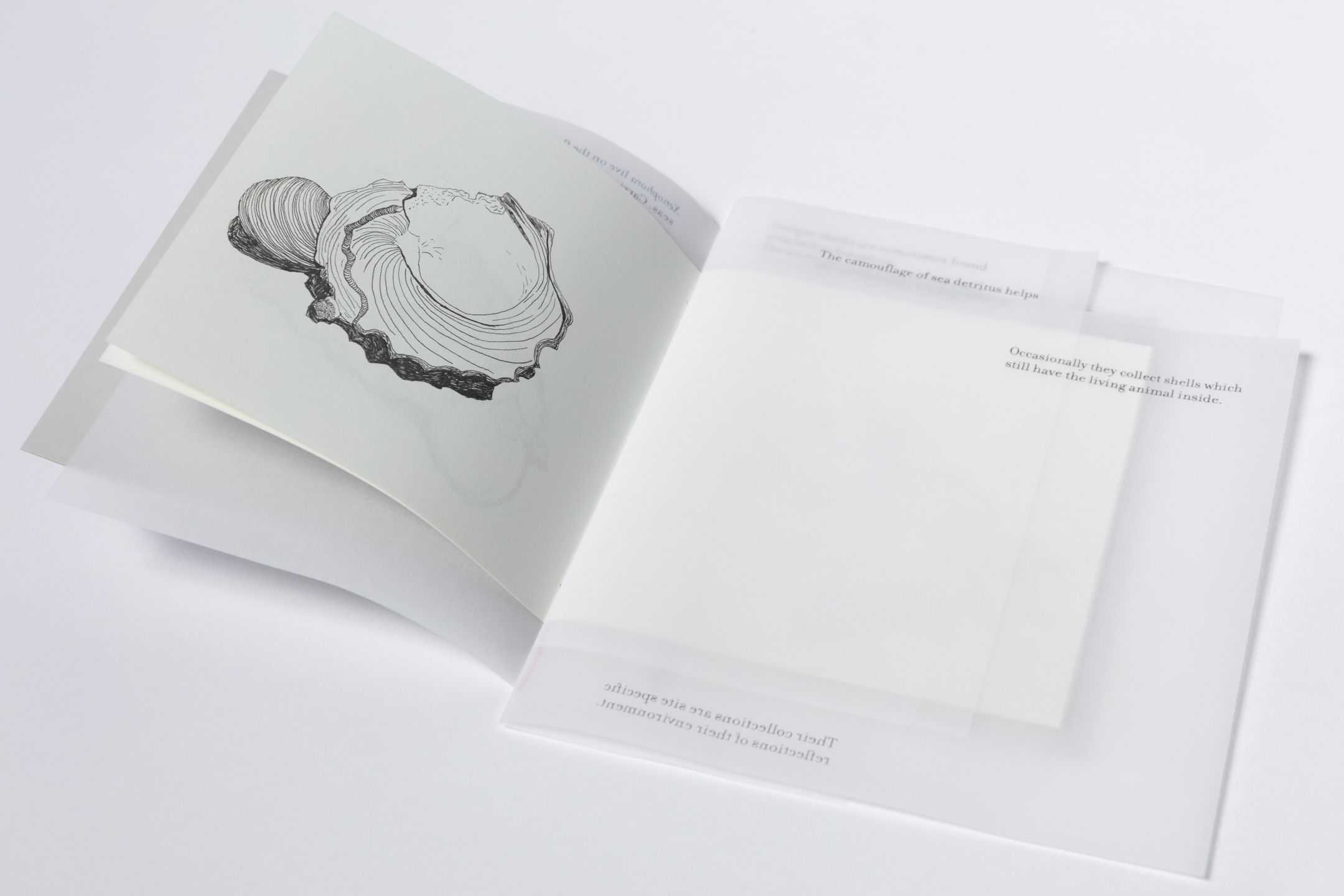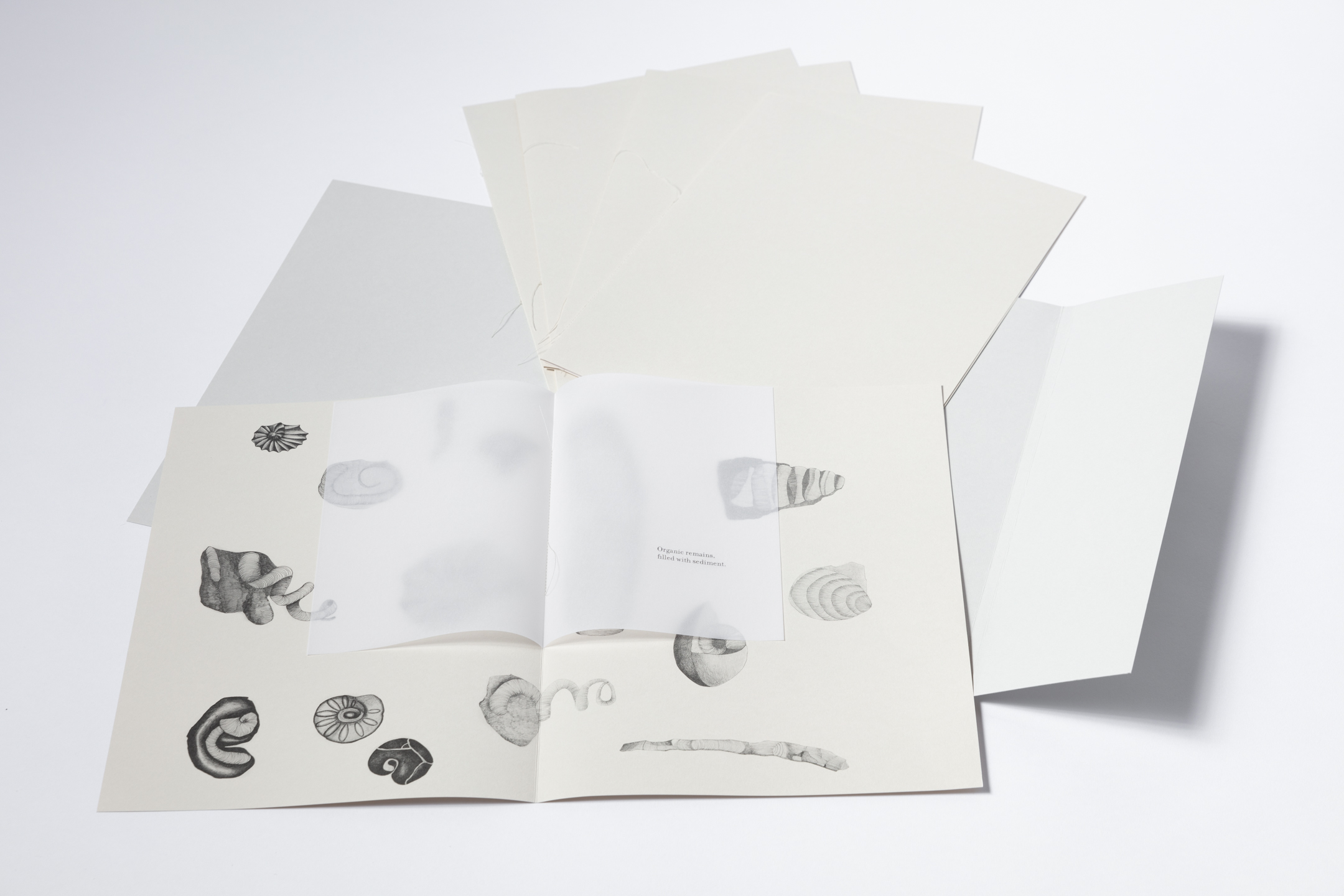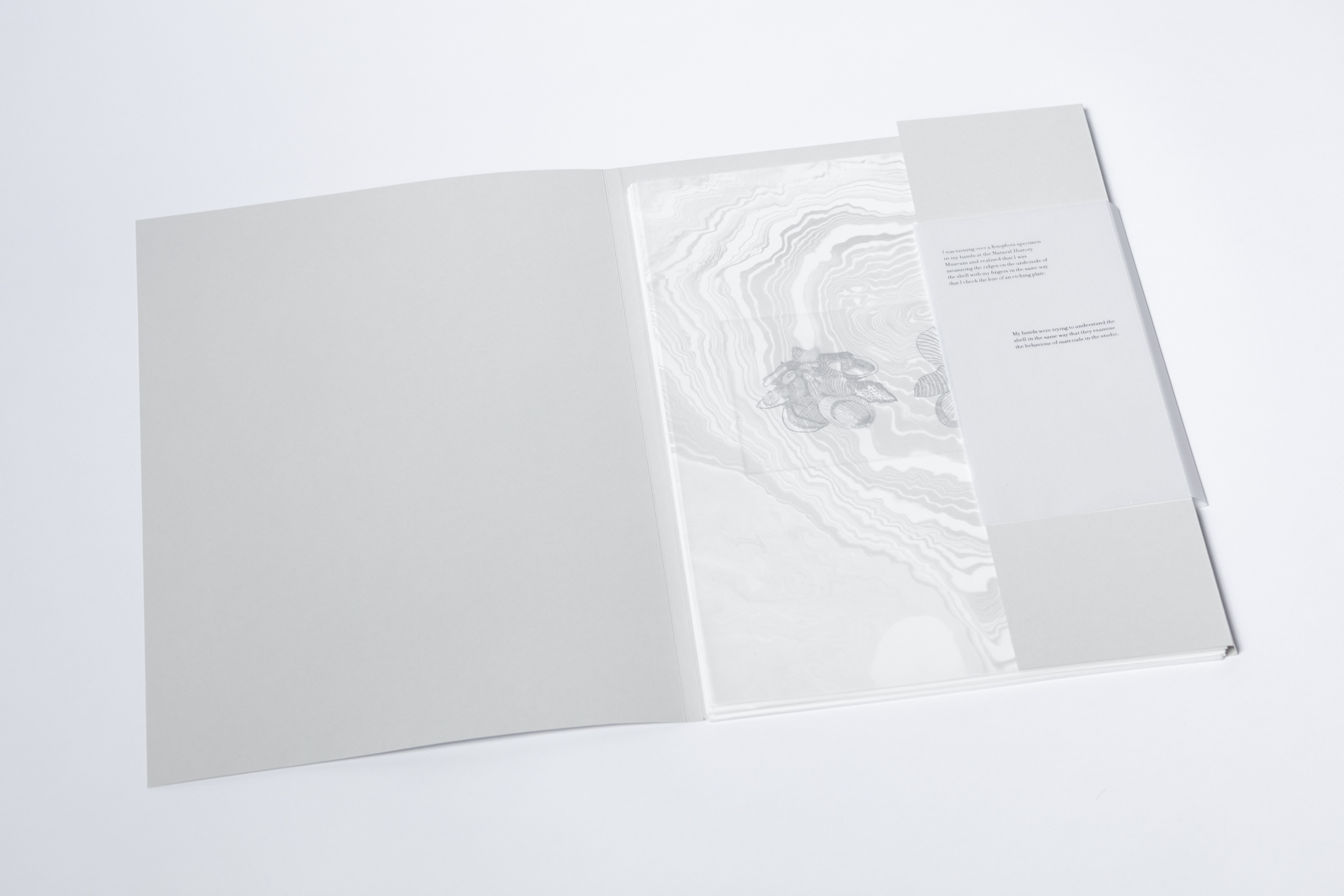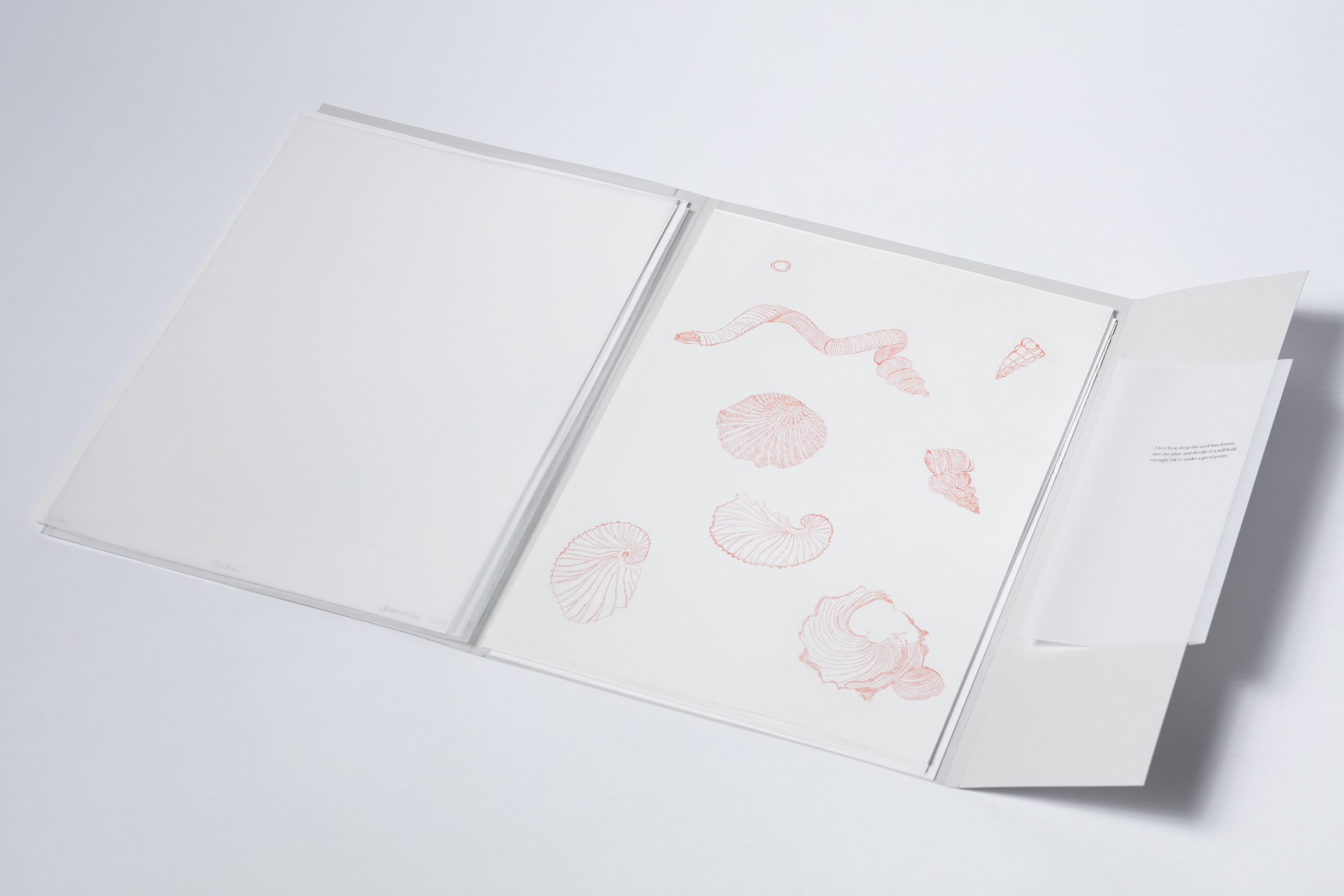 Julia McKinlay | Feeling the Underside
Yorkshire Sculpture International, Leeds Beckett University
Feeling the Underside is a series of prints inspired by the activities of Xenophora, the shell collecting snail. This work is a boxed collection of etchings and collagraphs that mimic the steady gathering of material by this marine mollusc. Feeling the Underside explores the overlaps between processes found in nature and those found in the print and sculpture workshop. 
Photographs by Ricky Adam